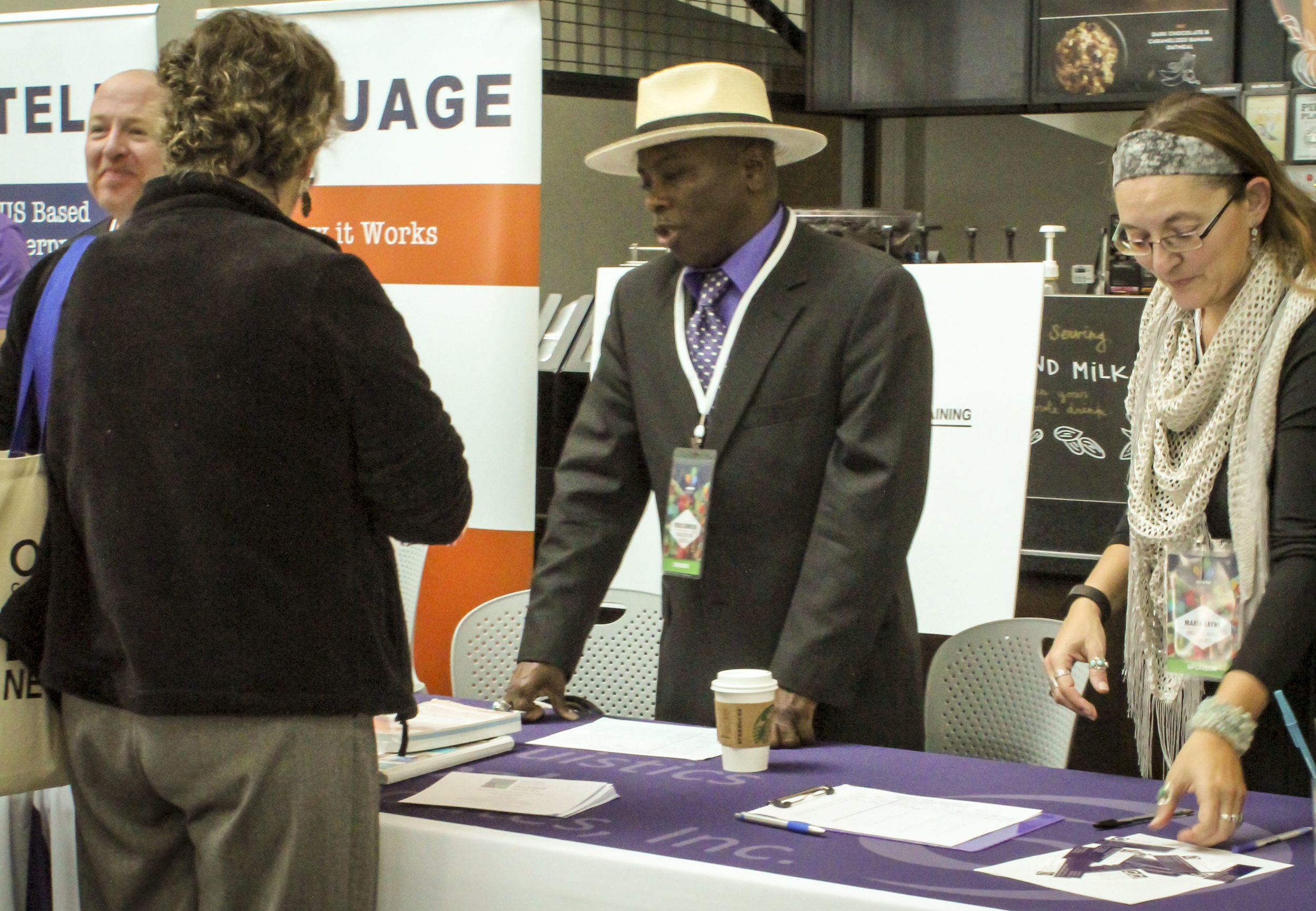 (Photos courtesy of Paulina Almaraz, Celia Mackeson, Sandra Valdez, and Austin McRobbie.)
Presenter PowerPoints
Instead of offering the PowerPoint slides, the Certification Commission for Healthcare Interpreters is granting free access to the online Continuing Education course "Demystifying Sight Translation in Healthcare Settings" at http://cchiinterpreters.org.
The course includes a recording of the webinar originally presented by Margarita Bekker, CoreCHI™, CCHI Commissioner and Lead Russian Interpreter/Trainer at Stanford University Medical Center, on August 13, 2016. It is accredited by CEAP/CCHI for 1.5 CE hours in performance-based topics.
To enroll in this course, click on the course name and create an account (if you already have one on this site, just login). Then click on the course name again and, below the course description, enter this Enrollment Code: CCHI2016. To receive the Badge of Completion (i.e. certificate) you must complete listening to the recording and answer 5 of the 8 Final Quiz questions correctly. The Badge will be emailed to you as soon as these requirements are met.
This course is offered free of charge until 10/31/2016, after that the fee is $10.
OHCIA 4th Annual Conference
Saturday, October 1st, 2016

hear from engaging presenters
NETWORK WITH LANGUAGE ACCESS ADVOCATES
INTERACT WITH COMPANIES DURING THE TRADESHOW
Our 4th Annual Conference promises to be the most exciting one yet!
At the conference, we will be highlighting the Pacific Northwest Interpreter Hub, an OHCIA collaborative program to elevate interpreter professional development opportunities for interpreters.
Expect the following:
Inspiring presenters talking about new perspectives on interpreting
Interpreter focused, skill based workshops with diverse instructors
Free continuing education units (CEUs) approved by the Certification Commission for Healthcare (CCHI); these CEUs will apply to NBCMI as well
A tradeshow with the booths of companies and community organizations
Opportunities to network with industry leaders
Great raffle prizes
Free breakfast