We could not make our impact without the faithful support of volunteer board members, instructors, and community members.
 
BOARD OF DIRECTORS
Leda Garside, MBA, BSN, RN,
Role: Board President, Hub Committee Chair
Ms. Garside is a bilingual, multicultural Latina professional, Clinical Services Manager of Tuality Healthcare ¡Salud! Services, and Cultural Liaison.

Ms. Garside completed her nursing degree at the University of Alaska in Anchorage in 1983; she has a Master of Business Administration, with an emphasis in Healthcare Management from Marylhurst University in 2011 and is a Certified Bilingual Healthcare Professional. Her extensive nursing career includes acute care, occupational health services, management, community outreach, public health, migrant health, and health policy. She is Senior Fellow of the American Leadership Forum, class XXVII.
Susy Molano, CMI,
Role: Executive Director, Board Member
The principal founder and first board chair of the OHCIA, Susy has over fifteen years of experience in the health care interpreting field. A Certified Medical Intepreter, Susy saw the barriers facing effective interpreting in Oregon, and took action to create and lead the OHCIA. Currently the owner of Molano Multicultural Communications, Susy actively works to implement positive change for interpreters.
Raquel Losada, MD, MBA, MS
Role: Vice President
With a background in emergency medicine, health care management, and training development in Colombia, Raquel brings a wealth of multicultural, medical, and organizational expertise to the OHCIA. She is currently working as a Spanish health care interpreter in order to gain first hand experience and develop meaningful and realistic training programs for both interpreters and health care providers. Raquel will be focusing her efforts on coordinating and developing projects for the OHCIA's Pacific Northwest Interpreter Hub.
Maria Michalczyk
Role: Treasurer
Ms. Michalczyk has worked as a healthcare professional for 48 years and recently retired in 2017. Maria worked in a variety of professional nursing positions, including senior management. She was responsible for developing and running the medical interpreter program at Oregon Health Sciences University and medical interpreter training at Portland Community College.

Maria has spent over 25 years advocating for language access for limited English speaking patients noted below: ASTM National Workgroup; major contributor for SB 790 that became law in 2001 to certify Oregon healthcare interpreters; Board of Directors ( founding member) of the National Council on Interpretation in Health Care (NCIHC) 2001-2012; chaired the Governor's Council on Healthcare Interpreting in Oregon 2001-2009; Vice President for the National Hispanic Nursing Association from 2009-2011; treasurer Oregon Latino Health Coalition from 2008-2010; treasurer and Healthcare Interpreter Training Director for the Oregon Health Interpreter Association (OHCIA) 2013-2016.
Recognitions: "Governor John Kitzhaber Public Health Leadership Award" in 2006. Language Access Award from the National Council on Healthcare Interpreting 2013; the Oregon Health Authority Language Access Champion 2013 and the Sister of Blandine of the Holy Angels from Providence Health and Services. Life Time Achievement Award in 2014 for her lifetime work in Healthcare Interpreting.
Julie Gebron M.ED, M.A.
Role: Board Member
Julie Gebron, M.ED, M.A. is an RID/NAD nationally certified ASL Interpreter who enjoys creating partnerships for excellent outcomes in education and communication. Before she became a teacher and interpreter, she completed 3 years of graduate study in health, fitness and EMT training. In addition, Julie has been a small business owner, taught high school at the Washington School for the Deaf, and is the author of Sign the Speech: An Introduction to Theatrical Interpreting. She is currently the Manager of Community On-Site ASL Interpreting for Purple Communications in Oregon and SW Washington.
Paulina Almaraz
Role: Board Member
Currently working at University of Western States as the Academic Affairs coordinator.
Received her dual major in Biology and Psychology, currently working towards a Masters in Public Health with the goal of developing community programs in health education.
Paulina looks forward to sharing her administrative, management and event skills to assist OHCIA grow into a majorly recognized organization. She also feels very passionate about the work OHCIA is doing for patients and for the interpreting community.
Matthew U'Ren, JD
Role: Secretary & Legal Advisor
Matthew U'Ren has studied in many countries of the world, including France, Norway, and Spain. He holds a Juris Doctor from the Washington School of Law in Seattle, and currently he serves as attorney for both the French and Mexican Consulates in Oregon. When he's not serving diverse populations through his law firm, M&L Legal, he teaches the OHCIA's Health Care Interpreter Code of Ethics course.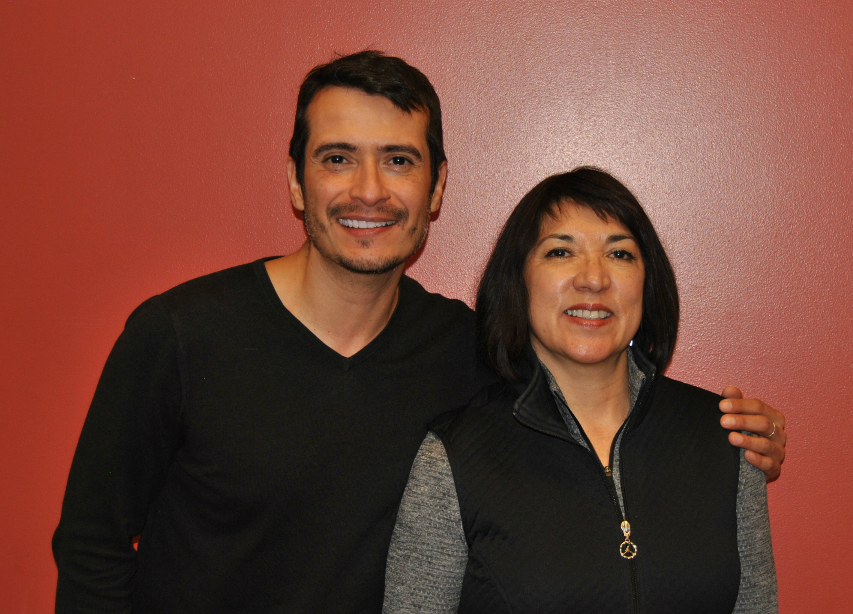 Guillermo Ortiz
TRAINING COORDINATOR
Susy Molano
EXECUTIVE DIRECTOR